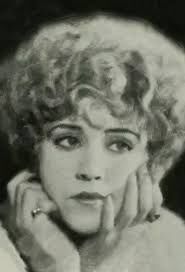 Adamae Vaughn (November 8, 1905 – September 11, 1943), also billed as Ada Mae Vaughn, was a movie actress, born November 8, 1905 in Ashland, Kentucky. Her sister was film actress Alberta Vaughn. Adamae was at first Alberta's manager and chaperone. The studio needed a brunette and Adamae, a blonde, sent her sister.
Vaughn was named a WAMPAS Baby Star of 1927. She was in nine movies between 1921 and 1936, including The Courtship of Miles Standish (1923) and The Last Edition (1925). Dancing Sweeties (1930) was produced by First National Pictures and Vitaphone, and featured Sue Carol and Grant Withers. Vaughn played "Emma O'Neil".
In September 1929, she was a member of a Warner Brothers review featuring sisters who were actresses. Together with Alberta, she was featured with Dolores Costello, Helene Costello, Shirley Mason, Viola Dana, Loretta Young, Sally Blane, and others.
She married Albert R. Hindman, a Los Angeles, California businessman, in May 1926. They divorced in October 1927.
In June 1934, Vaughn wed Hollywood automobile executive Joseph Valentine Roul Fleur D'Anvray. He was also known as Viscount D'Anvray and came from a noble family in Anvray, France. He was a French author and a representative of General Motors in Europe. After their marriage, Vaughn accompanied her husband to live in France.
Vaughn died at Hollywood Hospital in Studio City, California on September 11, 1943, aged 37, from undisclosed causes. She was survived by her mother and a sister.
Fimography
Adamae Vaughn Filmography