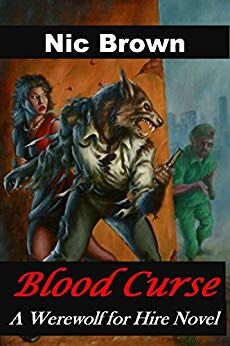 Blood Curse is a novel written by Nic Brown. It was first published in 2008.
Description
Michael Warren walks the line between the world we all know and the world of the supernatural. Specializing in handling problems that don't fit the normal mold, Michael deals with the things that go bump in the night. He's got his own edge in this game though... he's a werewolf.
When the hunt for a missing person leads him to the horse farms of Kentucky. Michael finds himself drawn into the web of a billionaire sheik with a secret of his own.
This time has Michael bitten off more than even a werewolf can chew?