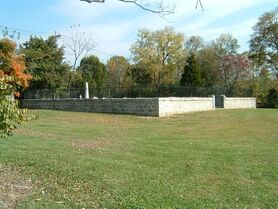 Bullitt Family Cemetery, also known as Oxmoor Family Cemetery, is located on Oxmoor Lane in Louisville, Kentucky.
John Henry Christian's estate erected a memorial to his father and enclosed it with a stone wall, creating this cemetery in 1801.
Oxmoor is the name of the area and Bullitt is the name of most of the family in the cemetery but, it was not created by them.
Notable Interments