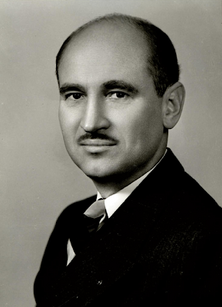 Carlos Gordon Stratton (April 4, 1900 - September 16, 1967) was an attorney, humanitarian, and author.
He was born on April 4, 1900, in Louisville, Kentucky, the only child of a pair of Hoosiers. His father, Don Carlos Stratton, was born in June 1869 when the memory of the Civil War was still fresh. It's likely that Don C. Stratton was named for the Union general, Don Carlos Buell, who lived in Indiana before the beginning of the war. Carlos Gordon Stratton, then, was named for his father and his mother, and perhaps indirectly for a Civil War hero.
The Stratton family moved from Kentucky to Colorado sometime between 1900 and 1910, when the census taker found them in Las Animas. By 1920, they were in Denver. Carlos Stratton served as a private in the Student Army Training Corps (S.A.T.C.) in Denver during World War I. He went on to graduate from the University of Denver in 1922 and the Denver Law School in 1925.
Stratton practiced patent law in Denver and wrote for Dicta, a journal of the Denver Bar Association. According to a family member, Stratton met with great success as a lawyer in Denver and retired to Mexico to take up writing. One result may have been his lone story for Weird Tales, "A Pair of Mummies," from March 1925.
By 1930, Stratton was back in Denver, but only for a while. Family troubles and his disillusionment with the city sent him packing to southern California in 1934. There Stratton built a new career and a large estate. Stratton Lane in San Marino, California, is named for him. Stratton served for a time as acting consul of The Netherlands for Colorado and New Mexico. He was also very involved in the Rotary Club, the Republican Party, the Presbyterian Church, and various professional groups. Carlos Gordon Stratton died on September 16, 1967, in Los Angeles.
Bibliography