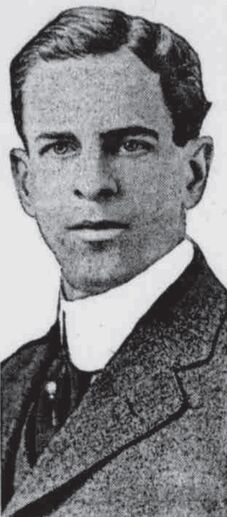 Charles Lunsford Neville Buck was born on April 15, 1879 in Midway, Woodford County, Kentucky to the Honorable Charles William Buck and Elizabeth Crow Bullitt.
Charles studied at the Cincinnati Academy of Art around 1898 to 1899. It is possible he graduated from the art academy in 1899, although I can't confirm this. After he left the art academy, he then became a cartoonist on the staff of the Louisville, Kentucky newspaper 'The Evening Post' from 1899 to 1900. Around 1900, Charles moved over to the editorial staff of the Louisville Evening Post and Morning Herald. He worked as a reporter on the staff until around 1908.
While on staff at the newspaper, Mr. Buck studied at the University of Louisville in Louisville, Kentucky; where he acquired a law degree in 1902. Although he passed the bar in 1902, he never practiced law.
It was from 1908 on, that he tried his hand at writing short stories, and he culminated his writing ambitions with his first novel 'The Key to Yesterday' in 1910. From that point forward, his writing career soared with the author totaling 24 novels in the period spanning 1910 to about 1932. Nine of those novels were scripted and made into silent films. Unfortunately, only one of those silent films still exists today.
Charles married Margaret Field DeMotte in New York City on June 20, 1918. Margaret had a son John F. DeMotte, from her previous marriage to Lawrence DeMotte; but Margaret and Mr. Buck never had any children.
Buck died August 10, 1957 in Brookline, Massachusetts.
Bibliography