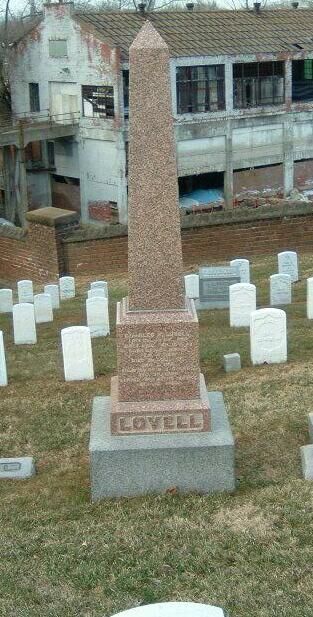 Charles Swain Lovell (February 13, 1811 - January 3, 1871) was born in Hull, Plymouth County, Massachusetts on February 13, 1811.
He was a Civil War Union Brevet Brigadier General. A veteran of the Mexican and Civil Wars, Lovell held various commands during the Civil War eventually becoming colonel of the 14th U.S. Infantry. Brevetted brigadier general March 13, 1865 for "gallant service at the Battle of Antietam." Lovell retired from the service in 1870.
Lovell died January 3, 1871 in Louisville, Kentucky. He was buried in Cave Hill National Cemetery, located in the northwest corner of Cave Hill Cemetery.