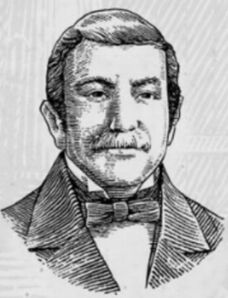 David Beam (1802 - 1854) was a bourbon master distiller.
Beam was born in 1802 in Washington County. He was the 3rd child of Jacob and Mary Beam. In 1820 David took over as the Distillery Manager at the age of 18. He expanded the distillery from a modest family sized business to a larger distillery he named the "Old Tub Distillery".
He transitioned from using pot stills to one of the first companies to use column stills in 1820. In 1822, when he was 20, Jacob turned over the ownership to David.
In 1824 David married Elizabeth Settle. Together they had nine children. Three of them Joseph, David M., and Jack, also went into the bourbon business. David M. Beam would go on to become president of the Old Tub Distillery.
David died in 1854.