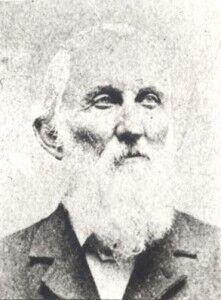 David M. Beam (January 19, 1833 - July 7, 1913) was a bourbon master distiller and a member of the famous Beam family of distillers.
David M. Beam was born January 19, 1833 in Washington County. He took over the family distillery from his father David Beam. He moved the distillery to Nelson County to capitalize on the growing network of railroad lines connecting states. He eventually passed the business to his son Jim Beam.
David died July 7, 1913 at the age of 80 in Bardstown, Nelson County. He is buried in the Bardstown City Cemetery.