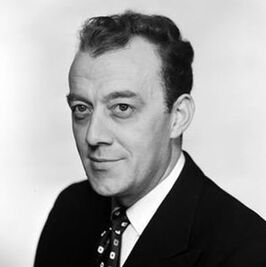 Edmon Ryan (June 5, 1905 — August 4, 1984) was an American theatre, film and television actor.
Edmon Ryan Mossbarger was born June 5, 1905 in Cecelia, Hardin County. He was the son of Isham Edward Mossbarger (1864–1936) and Pearl Shelton Mossbarger (1882–1976).
He had over 90 television and film credits and had 10 stage acting credits.
He died in Louisville August 4, 1984 and was buried in Cave Hill Cemetery.
Filmography