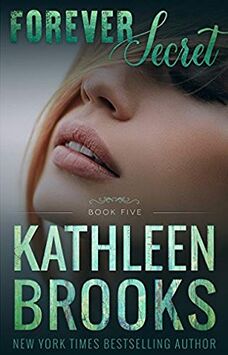 Forever Secret is a novel written by Kathleen Brooks. It was first published in 2017.
Description
Sophie Davies has a secret...in fact, she has quite a few secrets.
Sophie Davies is the head of weapon development for a private firm contracted with the Department of Defense. Because of her knowledge and high security clearances, she has kept her job a secret for fear of kidnapping and sabotage. She always knew some groups would kill to learn what she knows, and now someone is trying to do just that.
Nash Dagher trained to become an elite weapon for the Rahmi Royal Family while he served at their horse farm in Keeneston. But for the past two years, Nash has been running an operation for the King - an operation that once completed would result in his promotion to the head of security for the entire royal family in Rahmi. But when Nash discovers a threat against Sophie, he must decide what is more important: the job of his dreams or the life of the woman he loves. But will Sophie allow him back in her life?