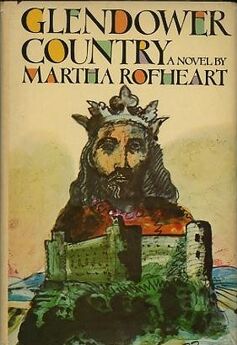 Glendower Country is a novel written by Martha Rofheart. It was first published in 1973.
Description
A historical novel about the Welsh hero, Owen Glendower, descendant of Llewellyn the Great. Handsome, educated, well-traveled, and cosmopolitan, Rofheart paints Glendower as a renaissance man, raised during a time of peace and inclusion for the Welsh, as the English were loosening harsh, restrictive laws from earlier wars. But all that changed when Edward III's grandson, Richard II, was forced to abdicate and then was murdered by his cousin, Henry Bolingbroke (later Henry IV). Welsh sympathies fell on the side of Richard, leading to a revolt against Bolingbroke.
Divided into six first-person narratives, one by Owen and five other individuals who knew him, Rofheart conveys through their eyes Glendower's story and the unity and sense of community of the Welsh, their individualism and their mysticism, their love of poetry, their open, more tolerant society, and their stubborn fight against the encroachment of an English feudal society that meant slavery for them.