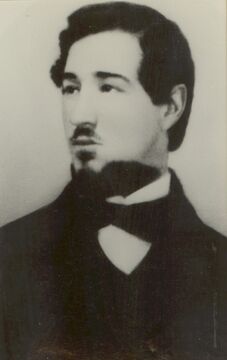 Sgt. Henry Clay Hines (July 10, 1841 - June 12, 1895) served for the Confederacy during the Civil War and twice served as mayor of Bowling Green.
Hines was born July 10, 1841 in Bowling Green, Warren County to James Davis Hines and Elizabeth Margaret Davis. During the Civil War, Hines sided with the Confederacy and served as a Sergent with the 9th Kentucky Cavalry.
After the war, he married Sarah Scott Fore in 1867. Together they had five children. Among them were future Bowling Green Mayor, Arthur S. Hines and Navy Captain John F. Hines.
Hines served as Bowling Green Mayor 1872 - 1874 and again 1880 - 1884. Hines died June 12, 1895 in Bowling Green. He was buried in Fairview Cemetery.