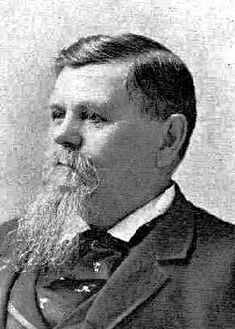 Henry T. Stanton (June 30, 1834 - May 8, 1898) was a poet and journalist.
Stanton was born June 30, 1834 in Alexandria, Virginia but moved with his family to Maysville, Kentucky when he was two years old. He was educated at Maysville Academy and at West Point.
He served in the Confederate Army during the Civil War. After the war he practiced law and was the editor of the Maysville Bulletin until 1870, when he moved to Frankfort to become chief assistant to the state commissioner of insurance.
In 1871 he published his first volume of poetry, The Moneyless Man and Other Poems. He went on to publish several novels and poetry collections, but never rose to the same level of fame again The Moneless Man brought him.
Stanton died May 8, 1898 in Frankfort and was buried in the Frankfort Cemetery.
Bibliography