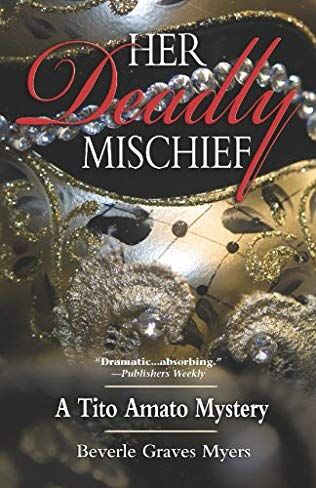 Her Deadly Mischief is a novel written by Beverle Graves Myers. It was first published in 2009.
Description
Venice, 1742.
Tito Amato has regained his zest for performing and is once again singing lead roles at the Teatro San Marco. On opening night, the famous castrato has the entire audience entrancedexcept for one box with its scarlet curtains stubbornly drawn. Annoyed at being ignored, Tito aims the full force of his golden throat at the fourth-tier box. He is astounded when the curtains part and a woman tumbles over the railing.
The victim is Zulietta Giardino, a mischievous courtesan involved with a young glass maker. Did a wager over a rival courtesan's jewels spell Zulietta's death? Or did the motive involve sinister events in the glass factories of Murano?