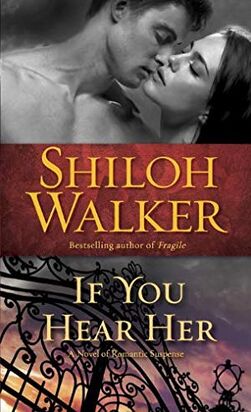 If You Hear Her is a novel written by Shiloh Walker. It was first published in 2011.
Description
n the dead of night, Lena Riddle wakens to hear screaming in the woods behind her house. A woman is in trouble, she's certain of it. But there's no body and no sign of a crime. Local law enforcement feels their hands are tied.
One man isn't quite so quick to dismiss her claims, though.
Ezra King, on leave from the state police, is dealing with demons of his own, but he can't seem to ignore his instincts when it comes to Lena. Something strange is going on and he believes in listening to those instincts. They're telling him to stay close to the woman...very, very close...