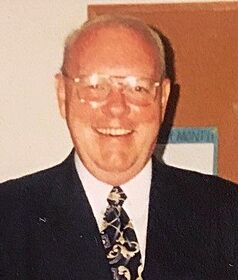 Isaac Appleman Weldon (June 17, 1944 - June 17, 2018) was the mayor of Augusta from 1986 - 1990.
Weldon was born June 17, 1944 in Augusta, Bracken County.
Isaac graduated in 1968 from Morehead State University with a master's degree in education. Prior to retirement, he served as a teacher, counselor, and principal at Silver Grove High School in Silver Grove, and was a member of the Kentucky Education Association. He also previously served as mayor of the city of Augusta and was a member of St. Augustine Church.
He died on his birthday, June 17, 2018, at the age of 74 in Augusta and was buried in Augusta Hillside Cemetery.