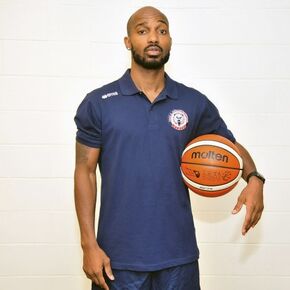 Jazzmarr Ferguson (born March 22, 1989) is an American professional basketball player for Pallacanestro Biella of the Serie A2 Basket.
Ferguson went undrafted in the 2011 NBA draft. He signed his first Pro contract with Moncton Miracles of the NBL Canada. After the end of the Canadian season, he moved to Australia, finalizing a deal with Albury Wodonga Bandits of the SEABL, the second-tier Australian League. The following season, he joined the Bendigo Braves, in the same league.
On August 29, 2013 he signed in Italy with Fulgor Libertas Forlì in the second Italian league. Here he plays 29 games averaging 17.6 points and 2.7 assists per game shooting an excellent 41.8% from behind the arc.
On July 28, 2014 he reached an agreement with Vanoli Cremona of Serie A, the top Italian league.