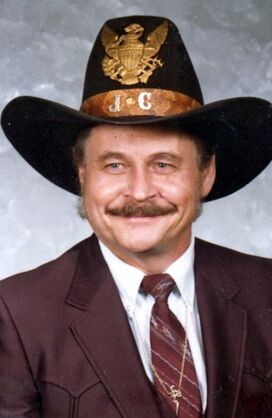 Jerry Donald Chesnut (May 7, 1931 – December 15, 2018) was an American country music songwriter. His hits include "Good Year for the Roses" (recorded by Alan Jackson, George Jones and Elvis Costello) and "T-R-O-U-B-L-E" (recorded by Elvis Presley in 1975, and Travis Tritt in 1992.)
Born and raised in Harlan County, Kentucky, he moved to Nashville in 1958 to pursue his career. In 1967, Del Reeves recorded Chesnut's "A Dime at a Time" to give the songwriter his first chart hit single. In 1968, Jerry Lee Lewis's hit recording of Chesnut's "Another Place, Another Time" was nominated for a Grammy Award. In 1972, Chesnut was named Billboard's 'Songwriter of the Year', and in 1992 he became a member of the Nashville Songwriters Hall of Fame. In 2003, he was elected to the Kentucky Music Hall of Fame.
Jerry Chesnut died in Nashville on December 15, 2018 at the age of 87.