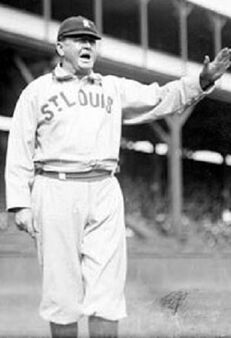 John James "Honest John" McCloskey (April 4, 1862 – November 17, 1940) was a Major League Baseball manager. He was manager for the Louisville Colonels in 1895 and 1896. McCloskey managed the St. Louis Cardinals in 1906–1908.
His career record was 190–417. He was born and died in Louisville, Kentucky. He was buried in Calvary Cemetery in Louisville.
He was inducted posthumously into the Texas League Hall of Fame in 2004.