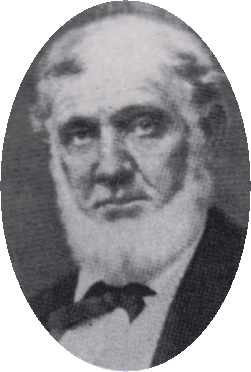 John W. Cannon (June 17, 1820 - April 18, 1882) was born June 17, 1820 in Hawesville, Hancock County.
During his adult life, John W. Cannon built, owned, and commanded 15 large sidewheel riverboats. The most famous of these was the "Robert E. Lee."
In July of 1870, Cannon and the "Robert E. Lee" took part in a Mississippi River race against a rival steamboat, the "Natchez". The "Robert E. Lee" completed the 1200 mile journey between New Orleans and St. Louis in 3 days, 18 hours. The "Natchez" would finish nearly 7 hours behind the "Lee."
Cannon died April 18, 1882 in Frankfort, Franklin County. He was buried in Frankfort Cemetery.