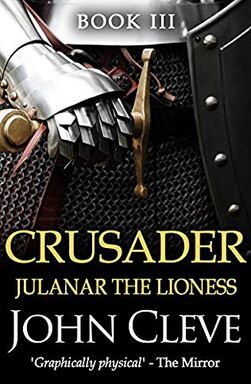 Julanar The Lioness is a novel written by Andrew J. Offutt writing as John Cleve. It was first published in 1975.
Description
Guy Kingsaver returns in another unblushing saga of war and women. This time, the mighty Crusader is held captive atop a North Egyptian mesa by a band of armored warrior women led by the beautiful Julanar, who engages Guy Kingsaver in a duel in which the weapons are wanton lust and sensuous abandon as well as the scymitar and crossbow.
This rousing adult tale of war and women storms the senses with its violent depiction of the age of chivalry.