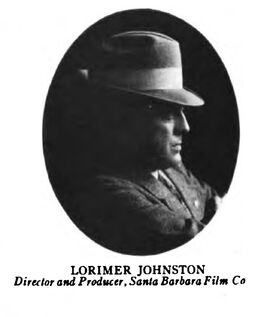 Lorimer Johnston (November 2, 1858 in Maysville, Kentucky – February 20, 1941 in Hollywood, California) was an American silent film actor and director.
He was involved in the production of over 60 films in acting and directing and he also wrote the scripts for twelve films, according to IMDb, nearly all shorts. In 1913, Johnston directed the short films For the Crown and For the Flag, working with actresses such as Charlotte Burton.
Towards the end of his career Johnston starred as an actor in sound motion pictures such as the popular Frankenstein films Ghost of Frankenstein and Son of Frankenstein.
Filmography
Lorimer Johnston Filmography