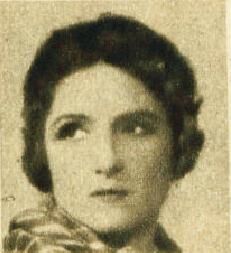 Olive Blakeney (August 21, 1899 – October 21, 1959) was an American actress.
Blakeney was born August 21, 1899 in Newport, Kentucky and attended the Cincinnati School of Expression.
Blakeney played as a super in visiting stage shows at one dollar a performance. She made her screen debut in England in 1932.
In the early 1910s, Blakeney acted with the Pittsfield (Massachusetts) Stock Company. In 1914, she was engaged with the Lucille La Verne stock theater company. After working as William Gaxton's partner in vaudeville, after acted on stage in England. While there, she helped to introduce the play Broadway to British audiences. Her Broadway credits include The Royal Family (1951) and The Browning Version / Harlequinade (1949).
Blakeney portrayed the mother of Henry Aldrich in seven consecutive films about The Aldrich Family.
On television, Blakeney played the housekeeper in the syndicated medical drama Dr. Hudson's Secret Journal (1955-1956).
Blakeney was married to Bernard Nedell and was the mother of Betty Lou Nedell and mother-in-law of Jimmy Lydon who played her son in all but the first of the Henry Aldrich films.
Blakeney died October 21, 1959 in Los Angeles, California and was buried in Forest Lawn Memorial Park in Glendale, California.
Filmography
Olive Blakeney Filmography