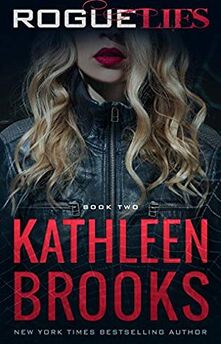 Rogue Lies is a novel written by Kathleen Brooks. It was first published in 2017.
Description
The secret is out....
The secret investigative group that Tate Carlisle works with has just discovered a major piece to the puzzle. Those responsible for trying to steer the governments of the world from the shadows are slowly being unmasked. While Tate has never stepped on a battlefield, she is most definitely in for the fight of her life.
Tate's new job as White House press secretary puts her in the line of fire from all sides. When she finds herself falling for her boss, the president of the United States, Tate is torn between her job, her duty, and her heart. She decides to put all of the cards on the table in a gamble that could end everything she has worked toward her whole life.
Tate finds herself deep in the secret world of payoffs, affairs, and a battle for the soul of the United States. Split-second decisions are now a matter of life and death...but will the next lead story be about her death or those she cares about?