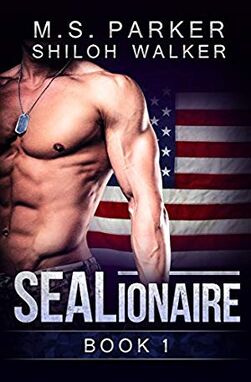 SEALionaire: Book 1 is a short novel written by Shiloh Walker and M. S. Parker. It was first published in 2016.
Description
Navy SEAL, Adam "Reaper" Dedman, has lost almost everything he holds dear, and is about to lose the last thing that's keeping him alive - his career in the US Navy.
After Reaper gets arrested for nearly killing five men in a bar fight, a mystery women, Olivia "O" Darling shows up, telling him she's there to help him. That his life not over. In fact, it could be just beginning. All he has to do is agree to meet the father he's never known.
But Reaper isn't big on the forgive and forget part. His dad was never part of his life in the past. Why now? Besides, he doesn't have time for complications. The US Navy is looking to hammer him for the trouble he's caused. So everything else will have to wait. And that includes the sexy Olivia Darling.