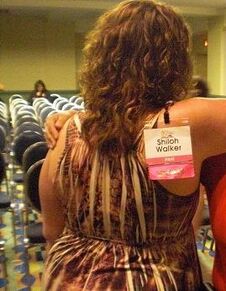 Shiloh Walker (born 1976 in Louisville) is an American author of contemporary and erotic romance novels and novellas.
Walker also writes under pen name J C Daniels.
Most of Walker's earlier works were published as ebooks.
Walker has been writing since childhood. Inspired by Bunnicula to write about vampires, Walker often writes in the paranormal romance subgenre. Although she at one time worked as a nurse, she now writes full-time and lives with her family in the Midwest.
Initially, Walker wrote primarily for ebook publishers and has since signed contracts with Berkley Publishing.
Bibliography