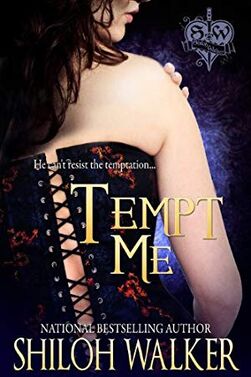 Tempt Me is a novel written by Shiloh Walker. It was first published in 2011.
Description
She's a temptation he can't resist...
Roxanne 'Rocki' Monroe's life is full of secrets and hidden heartaches. Cole Stanton would love to heal her pain and chase away the ghosts of her past, but she's just a complication he doesn't have room for in his life.
Or so he thinks.
It doesn't take Cole long to realize he's more than willing to let temptation get the best of him, more than happy to deal with complications if that's what it takes to get her.
What he has and what he needs are two different things... and what he needs is Rocki.