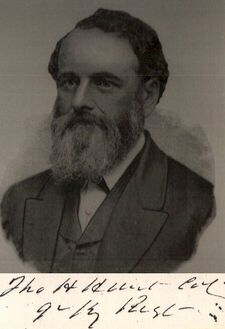 Thomas H. Hunt (January 2, 1815 - May 6, 1884) was born in Lexington, Kentucky.
He was a Civil War Confederate Army Officer. Known as "Uncle Tom", he served in the Kentucky State Guard from 1860 to 1861, and raised the 9th Kentucky Infantry regiment for Confederate service (this regiment was initially numbered the 5th, but the number was later changed to the 9th), and was named its Colonel and commander.
He led his regiment in the famous Kentucky "Orphan" Brigade during the War Between the States. Following a severe wound he resigned his commission in April 1863. He settled in New Orleans after the war, and was serving as Secretary of the World Exposition there when he died on May 6, 1884. He was buried in Lexington Cemetery in Lexington, Kentucky.