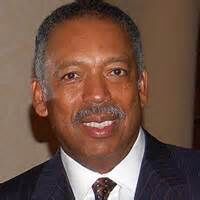 Wade Houston (born October 9, 1944) is an American former college basketball player and coach. He was an assistant coach under Denny Crum at the University of Louisville for 13 years until 1989 when he was named the head coach of the University of Tennessee. In accepting the job at Tennessee, he became the first African-American head coach in the Southeastern Conference.
His son, Allan Houston played for him at Tennessee and later went on to the National Basketball Association for the Detroit Pistons and New York Knicks.
Houston's overall record at Tennessee was 65–90, for an average record of 13–18 over five seasons. In five years, he twice tied the all-time single-season record for losses at UT (22), including the school's all-time worst record of 5–22 in 1994, his final season.
Houston is now a businessman in Louisville, Kentucky, owning and operating a trucking and transportation business.